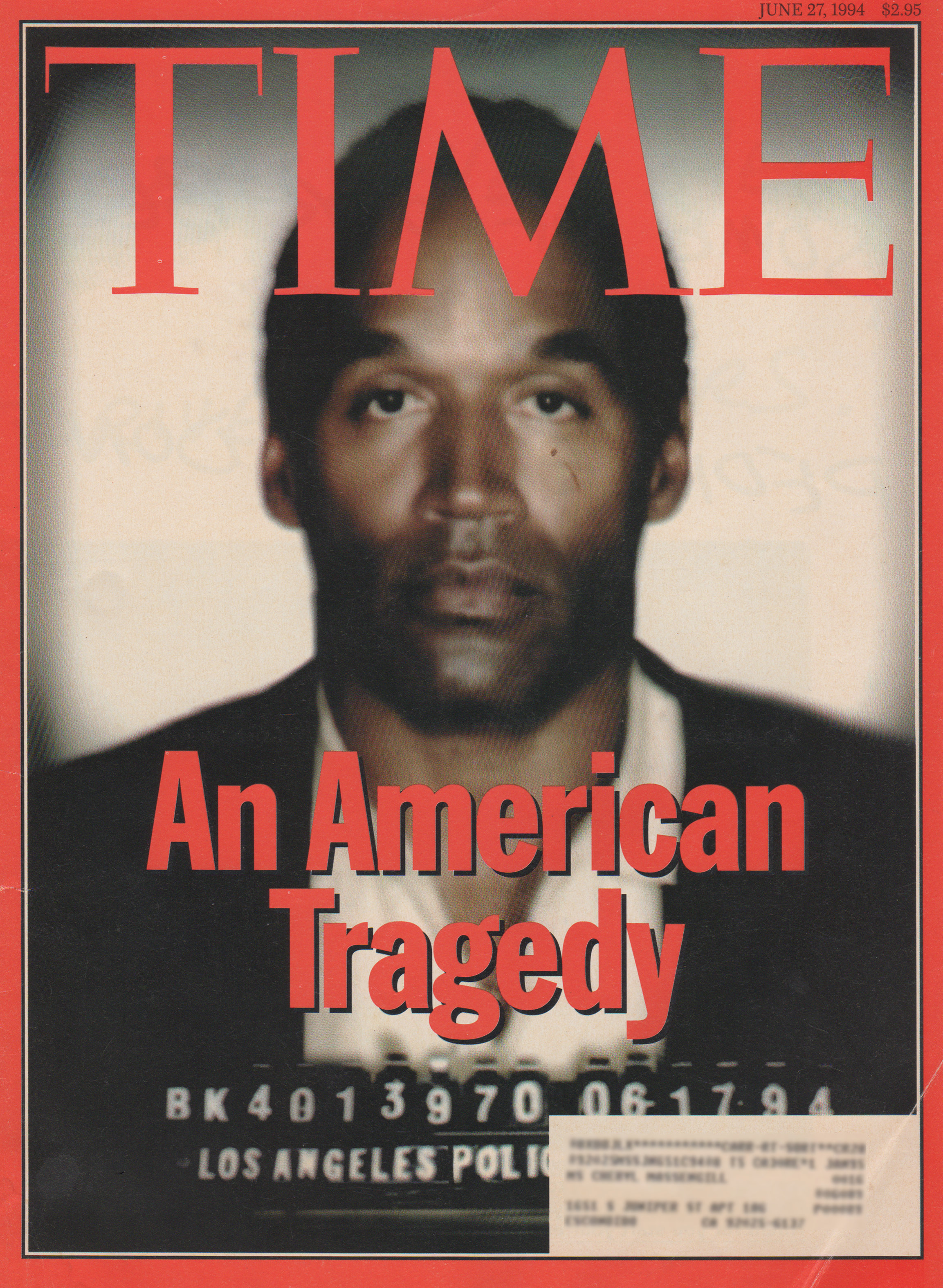 JUNE 27, 1994
PHOTO ILLUSTRATION FOR TIME BY MATT MAHURIN
REPRESENTATION:
In June of 1994, in the midst of OJ Simpson's murder trial, both TIME magazine and Newsweek featured Simpson's mugshot on their covers.
REALITY:
The two magazines were placed side by side on newsstands and the public immediately saw that TIME's cover had considerably darkened Simpson's skin. The photo, representing a case already laced with racial tension, caused massive public outcry.
The editor of the magazine provided a public statement on America Online, claiming that "no racial implication was intended, by Time or by the artist." On newstands, the edition was quietly substituted with the unaltered image.
Photoillustrator Mat Mahurin, who was given the image to
"interpret," claimed his edits had no racial agenda. "Much like a stage director would lower the lights on a somber scene," he recalled in a book later published on the history of TIME magazine, "I used my long-established style to give the image a dramatic tone."

Learn more: